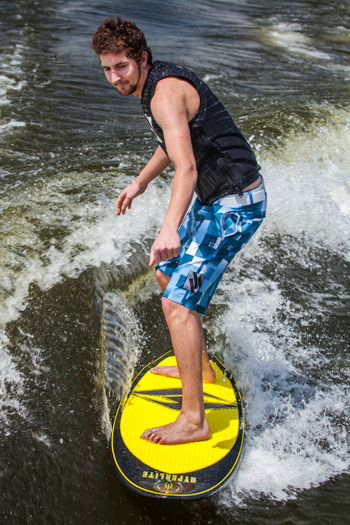 WakeSurfer Clinics — Lake Cumberland
Bring it on out to Lake Cumberland Marine for two sessions each day (morning and afternoon) of WakeSurfer tips and techniques. Our very own pro staff will demonstrate how to ride and you'll get a chance to take a board out for a test ride.
Clinic Dates: June 1, June 21
Space for the clinics are filling up fast!
RSVP today by calling 866-581-9133.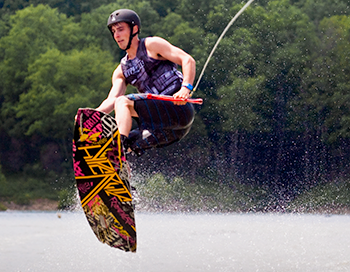 June 15 — Wakeboard Clinic — Lake Cumberland
Let's hook up at Lake Cumberland Marine for a sweet afternoon of instruction and a chance to check out this year's top boards.
Space is limited. Call us 866-581-9133 to reserve your spot.

June 19 —Ronix Clinic — Taylorsville Lake
Ronix is bringing its best stuff to Taylorsville Lake on June 19.
Call WakeAction at 866-581-9133 to reserve a space at this kickin' clinic.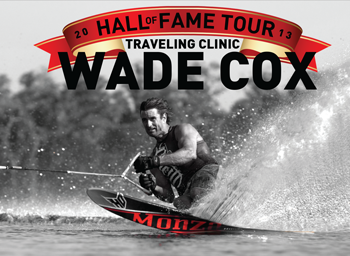 July 10 — Wade Cox Ski Clinic — Taylorsville Lake
Learn from a Legend!
Raconteur, pro ski champion, longtime HO poster-boy, and now Hall-of-Fame waterski inductee; Wade Cox has had one hell of a ride. Coxy started out as a young gun on the scene,but quickly shot to the top…and stayed there. Throughout the 90s Wade was on top, battling it out with Mapple and pushing the boundaries of slalom skiing. If you've ever met Wade, you've no doubt heard one of his exhilarating stories from the pro ski scene or traveling dockside tour.
To RSVP, call 866-581-9133.